long does marble polish last?
How long does marble polish last?
Marble is an expensive material but it's worth investing in it. You need to take care of it properly to enjoy it for a long time. If you provide proper care, there will be no sign of wear and tear and your marble floor can last for as long as 25 years. In fact, marble should be polished regularly so it won't lose its shine. Marble polishing NY is the best way to bring back the previous shine and beauty of your floors. If you are extremely frustrated because your floors have completely lost its shine, has dull patches, stains, and the grout is very dirty, marble polishing New York is a perfect solutions. Moreover, due to polishing, your floors will look even better than when it was newly laid!
If you want your floor stay in a good condition for a long time you are highly advised to clean it in between polishings. Simply use a mop and it will keep your floor looking clean in the short term before you polish it.
How long will the shine last?
This is a very popular question everybody is interested in. So, how long will your floors shine for? The best answer is that your floor will stay looking great for 1-3 years after polishing. If you have just installed new floors, you won't need to get them polished so early because they will preserve their beauty up to 3 years. If there is a low traffic area then floors can also last up to 5 years even if you don't take care of them so much.

For the most part, you can let your floors go for one or two years in between polishings. This will help you enjoy marble for 25 years. Sounds great, doesn't it? Those who want to prevent scratches in the long run and enjoy the shine of marble, you should also get your marble floors sealed. Sealing is a wonderful option that prevents dirt from getting into the pores of the stone and staining it.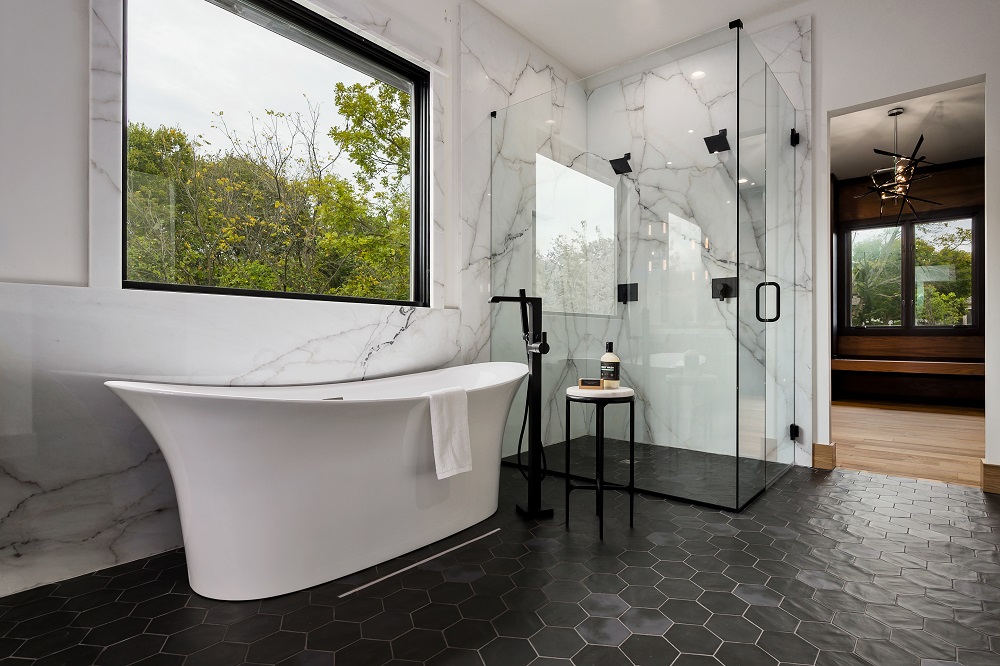 How buffers maintain a marble floor
A floor buffer is also a great solution for those who want to maintain your floors in a better way. If you have a large area to maintain, look no further and invest in a domestic floor buffer. Due to a buffer, marble floors will shine for longer and you can get rid of many scratches. In case of heavy traffic, you should have marble stone floors dry mopped daily. You can also wash them once a week depending on traffic. It's imperative to change the water frequently while washing your marble floors. Dirty water can deteriorate the grout quickly. 
Always buff your floors dry after mopping
It's important to ensure all products are removed before you dry buff your floor with a floor buffer. Dry buffing will certainly bring up the shine in your marble floor.
Johnnystonework Can Help You
If you want your marble floors get polished professionally, contact us and we will provide excellent marble polishing services NY at affordable prices. Our marble polisher NY has all the tools necessary to keep your floors looking new for a long time. Honed or polished marble NY will leave you stunned and bacteria will no longer build on top of scratches. Let us know what we can do for you today!